In XenForo 2 the default style has 24 ad locations as predefined. Visual Ad Guide to XenForo 1.x is here.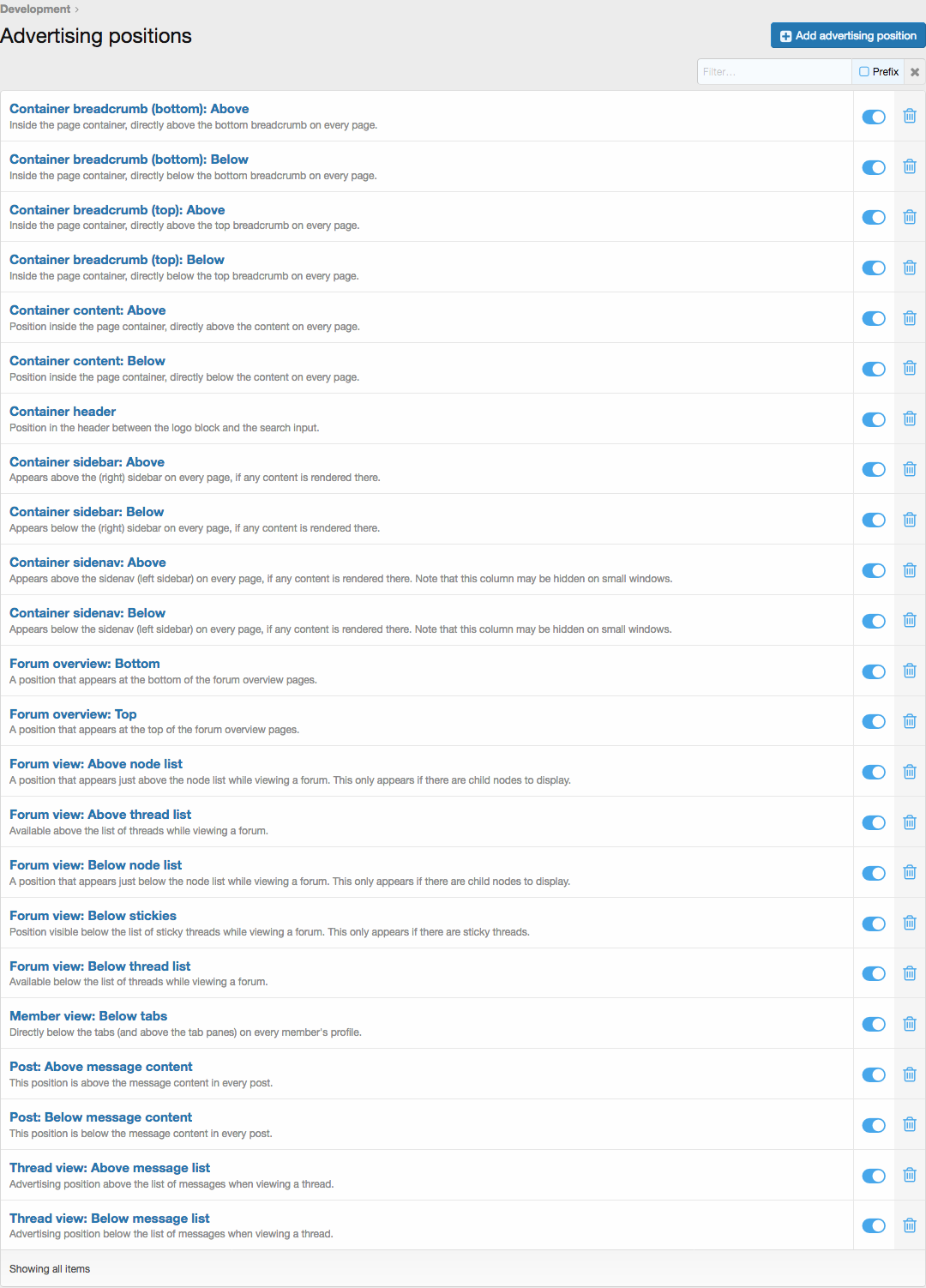 One ad location is defined in templates but is missing from the defined ad locations. It is called post_above and I am sure it will be fixed in the future releases. In the visual guides, I have added the post_above. Here is how each of them is placed in the layout.
1. Header

2. Footer

3. Home Page or Forum Home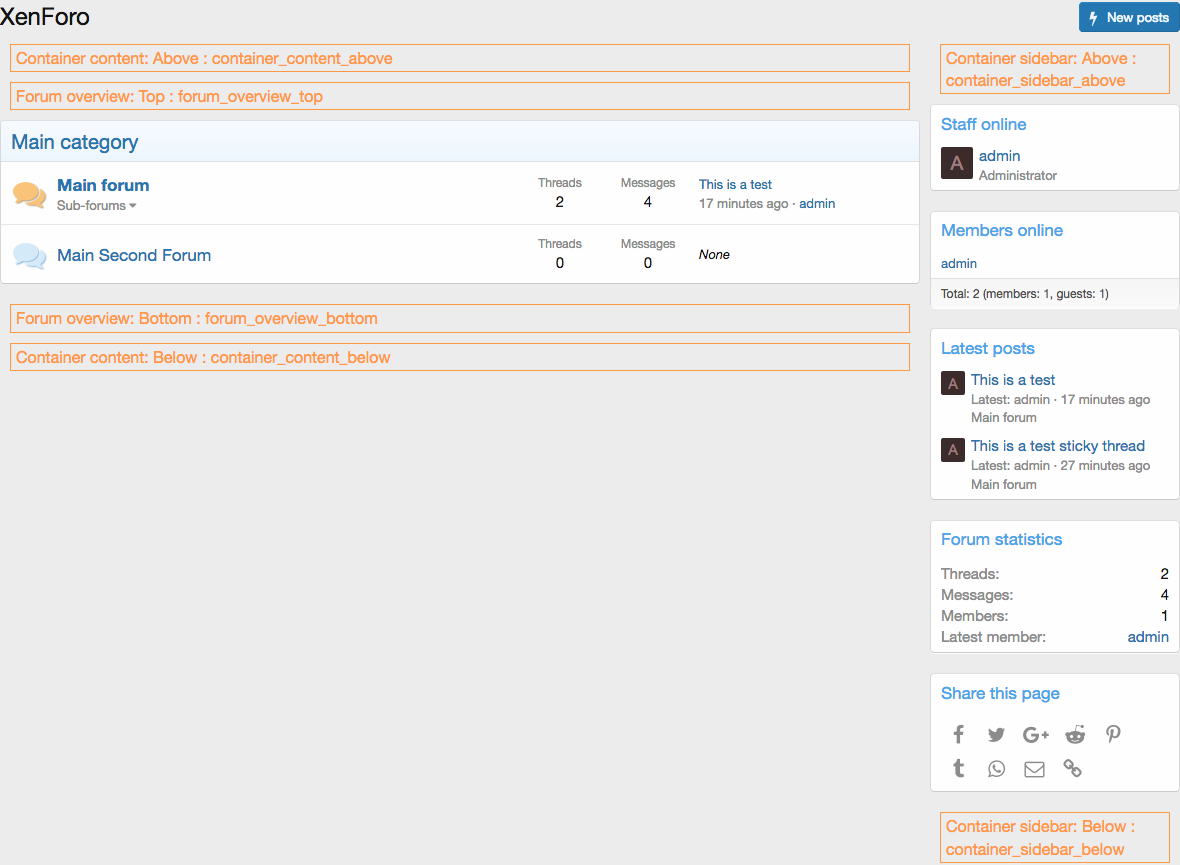 4. Forum Page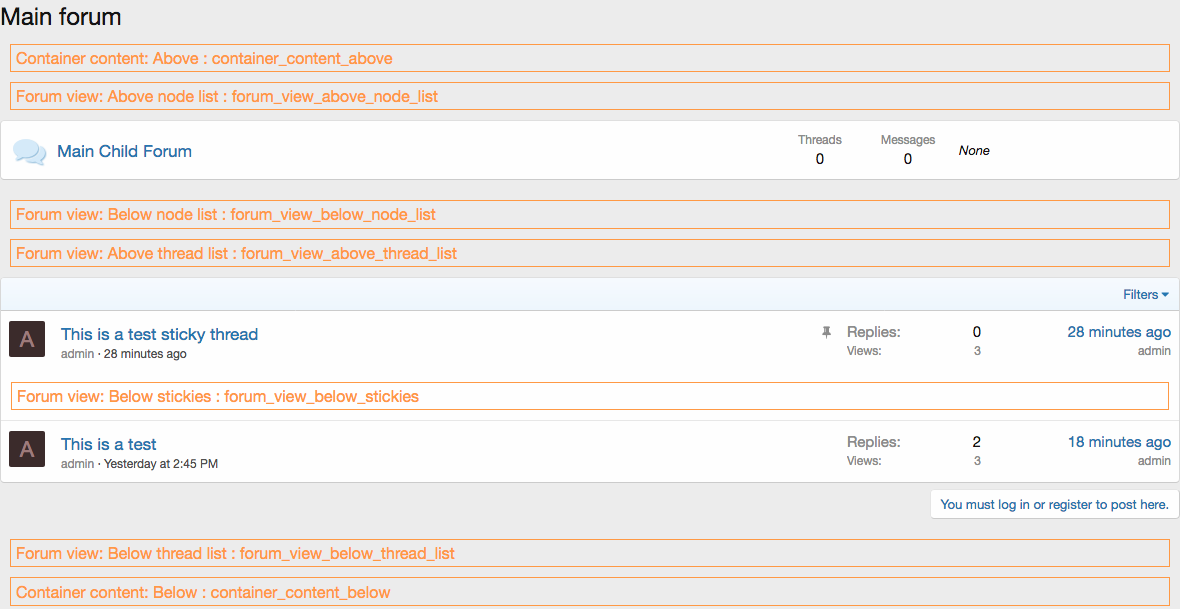 5. Thread Page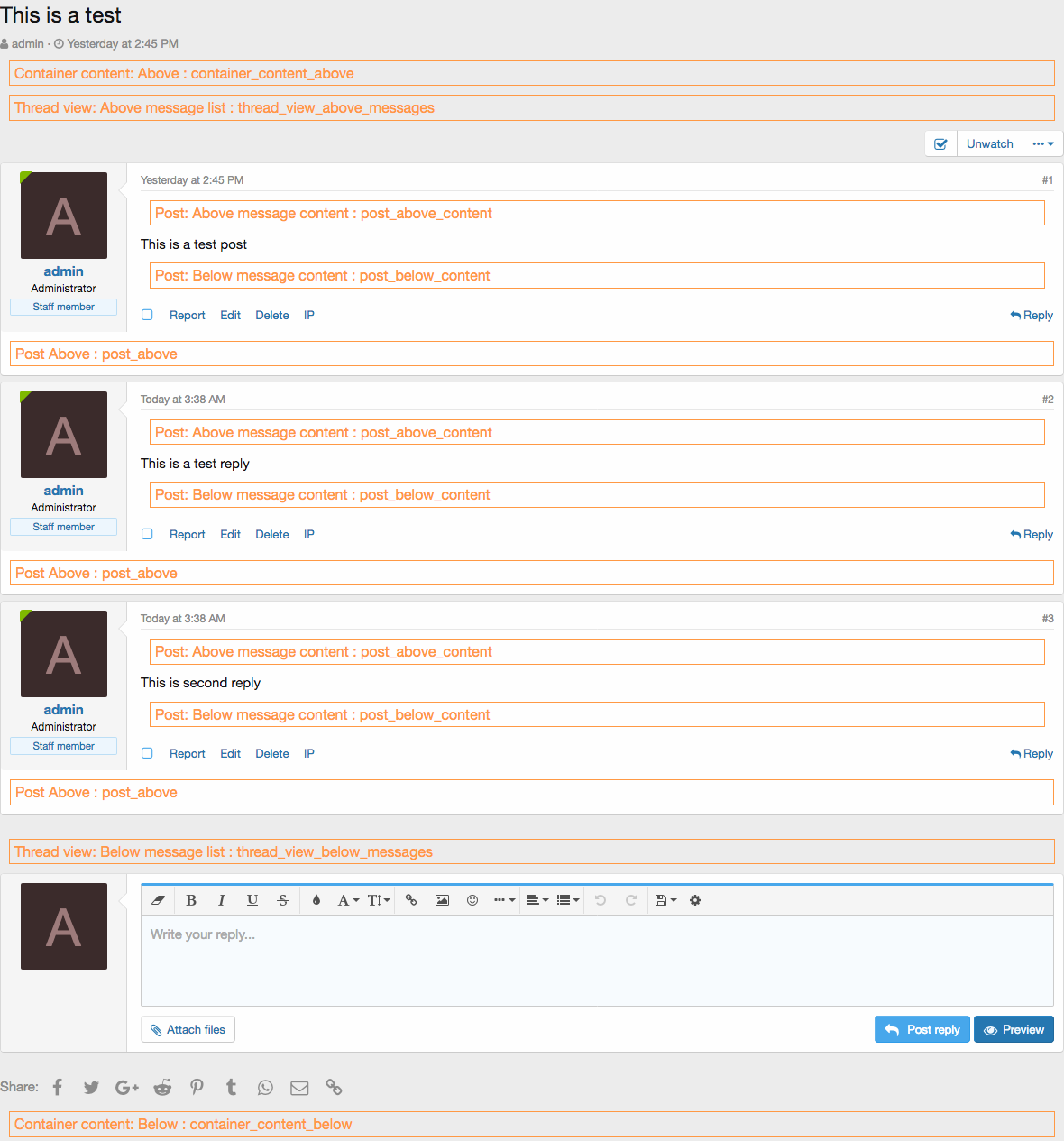 Note: post_above, post_above_content, post_below_content will be executed after each post and one can customize it using the post variable which is passed as an argument to add the needed conditional to show ads only in the first post.
6. Member Page

7. Member list page